Website Design Services
Do you need a website design? Do you want to update your current website? Our team can help! We specialize in creating beautiful and functional websites using the latest technologies. From WordPress to ecommerce, we have something for everyone. Contact us today to get started!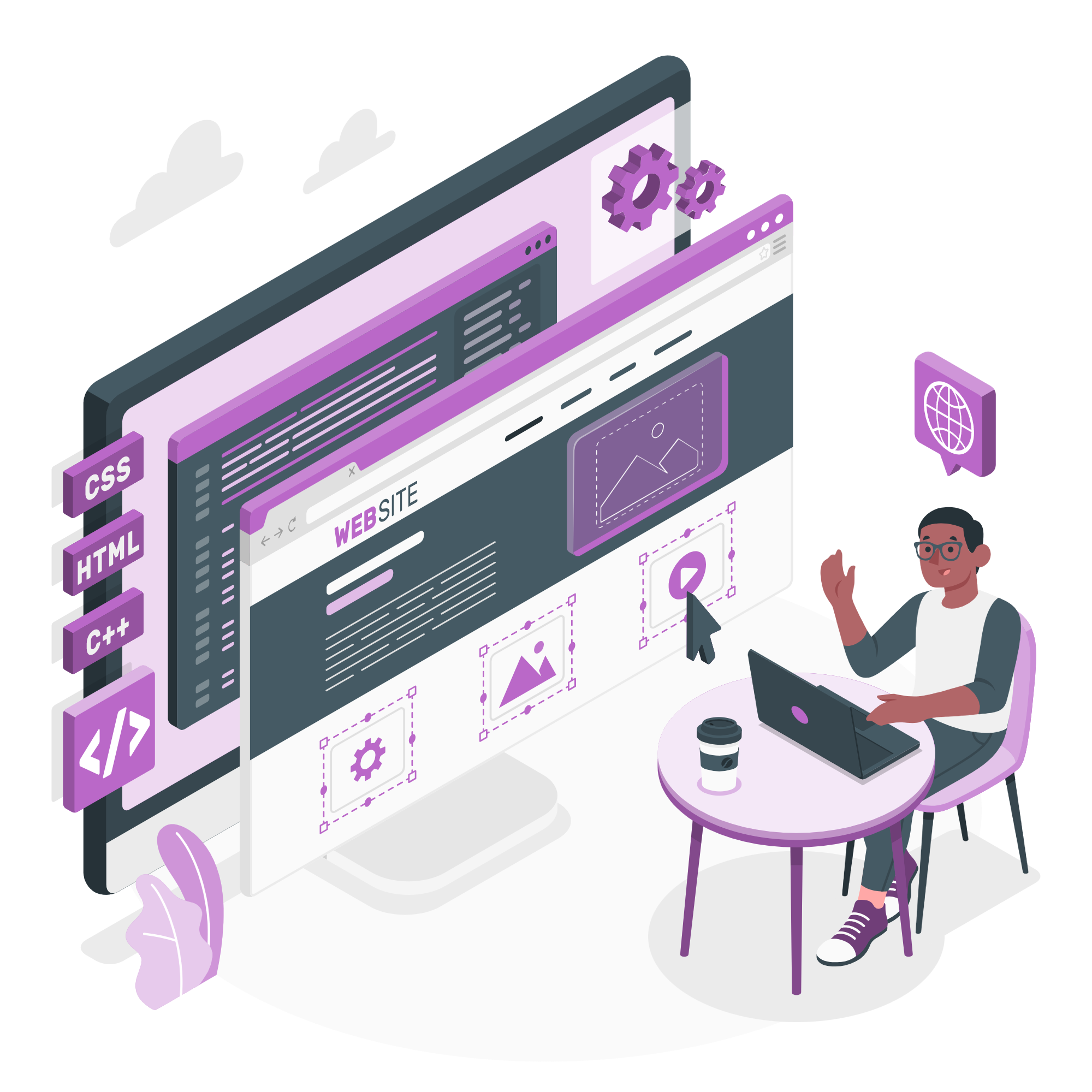 What is website design?
Website design is the process of creating a website. This can be done by hand-coding HTML or CSS, or by using a drag-and-drop website builder. A website designer may also use other technologies, such as JavaScript, to create interactive features on the website.
Why is responsive web design important?
Responsive web design is important because it makes sure that your website looks good on all devices, from desktop computers to smartphones. It also helps improve your search engine ranking and make sure that your website loads quickly.
What are some tips for designing an effective ecommerce website?
Some tips for designing an effective ecommerce site include making sure that the site is easy to navigate, has clear calls to action, and showcases your products in an appealing way. You should also make sure that your checkout process is secure and that you offer customer support in case there are any problems with orders.
What are the different types of website designs?
Different types of website designs include static websites, dynamic websites, ecommerce websites, and WordPress websites.
Static websites are the most basic type of website design. They are typically made up of a handful of HTML pages that are linked together. These types of websites are not interactive and do not require any programming or database support.
Dynamic websites, on the other hand, are more complex and interactive. They often use databases to store content and may be built using server-side scripting languages such as PHP or ASP.NET. Dynamic websites can also be created using client-side scripting languages such as JavaScript and AJAX.
Ecommerce websites are designed for businesses that sell products or services online. These types of websites must have a shopping cart system and a payment gateway in order to accept payments from customers.
WordPress is a content management system (CMS) that can be used to create all different types of websites, including static, dynamic, ecommerce, and blog sites. WordPress is free to use and relatively easy to learn how to use compared to other CMS platforms such as Joomla! or Drupal.
What are the benefits of website design?
A website is a powerful marketing and communication tool that can help businesses of all sizes reach new customers, build relationships, and grow their brands. Website design encompasses many different skills and disciplines in the production and maintenance of websites. The different areas of website design include web graphic design; interface design; authoring, including standardized code and proprietary software; user experience design; and search engine optimization.
Websites can be divided into two main categories: static and dynamic. Static websites are usually made up of a small number of pages that don't change very often. Dynamic websites, on the other hand, are much more interactive and are constantly changing to reflect the latest information or content from the website owner.
No matter what type of website you need, it is important to work with a professional web designer or developer who can create a site that meets your specific business goals and objectives. A great website should be easy to use, visually appealing, informative, engaging, and responsive (able to adjust to any screen size).
How can website design help businesses?
A website is often the first impression that potential customers will have of your business. In today's digital age, a well-designed website is essential for any company that wants to remain competitive. A good website design can help to:
Generate leads and inquiries
Create a positive first impression
Build trust and credibility
Improve customer service
Boost sales and conversions
There are many different types of websites, from simple static websites to more complex dynamic ecommerce sites. The type of site that you need will depend on the nature of your business and what you want to achieve with your online presence.
Static Website : A static website is one that contains web pages with fixed content. This means that the content on each page remains unchanged unless it is manually updated by the site owner. Static websites are typically used for small businesses or personal websites as they are easy and inexpensive to create and maintain.
Dynamic Website : A dynamic website is one that contains web pages whose content can be changed based on user input or other conditions set by the site owner. Dynamic sites are usually more complex than static ones and require a greater level of technical expertise to build and maintain. They are often used for larger businesses or organizations that need to provide their users with interactive features such as forums, forms, or ecommerce functionality.
WordPress Website : WordPress is a popular content management system (CMS) that enables you to create a website or blog from scratch without having to write any code yourself. WordPress sites are dynamic in nature, meaning their content can be easily updated via the WordPress admin panel. However, because WordPress sites are built using PHP, they do require some technical knowledge in order to be set up correctly.
Ecommerce Website : An ecommerce website is an online store where customers can purchase goods or services directly from the site owner. Ecommerce sites typically use shopping cart software in order to enable customers to add items to their 'virtual shopping basket' before proceeding through checkout.
Responsive Web Design : Responsive web design (RWD) refers to creating websites which automatically adjust their layout and functionality according to no matter what device they are being viewed on , whether it's a desktop computer , laptop , tablet , or smartphone . This ensures that all users have a consistent experience when visiting your site regardless of how they access it.
How can website design help individuals?
There are many ways in which website design can help individuals. A well-designed website can help individuals to communicate their message more effectively, to reach a wider audience, and to sell products or services online. A well-designed website can also help individuals to build their brand and to create a professional image.
How can website design help organizations?
There are many benefits of working with a professional website design company. A well-designed website can help your organization in many ways.
First, a good website can help you attract more visitors. A well-designed site will be easy to navigate and provide the information that potential customers are looking for. This can help increase traffic to your site, which can lead to more sales and inquiries.
Second, a professionally designed website can improve your organization's credibility. Your website is often one of the first places potential customers will go to learn about your products or services. If your site is poorly designed, it can reflect badly on your business and turn potential customers away.
Third, a good website design can save you money in the long run. While it may cost more upfront to work with a professional designer, investing in quality design will pay off by helping you avoid common mistakes that could end up costing you down the road. In addition, a well-designed site will be easier to maintain and update over time, saving you time and money in the long run.
Finally, a good website design can give you a competitive edge over other businesses in your industry who do not have professional websites. In today's world, having an online presence is essential for any business wanting to succeed. By working with a professional designer to create an effective website for your organization, you'll be able to reach more customers and stay ahead of the competition.
How can website design help the economy?
A website is more than just a digital business card. In fact, website design can have a significant impact on the economy. Here's how:
Websites Help Drive Sales
They Can Create Jobs
They Can Attract Foreign Investment
They Can Boost Tourism
They Enhance Branding and Visibility
They encourage ecommerce
Website design plays an important role in each of these areas, making it a critical part of any country's economy.
How can website design help the environment?
There are many ways that website design can help the environment. One way is by using recycled materials to create websites. Another way is by using renewable energy sources to power website servers. Additionally, website designers can help raise awareness about environmental issues through their work.